Jean-Marc Brocard Vau de Vey Chablis 1er Cru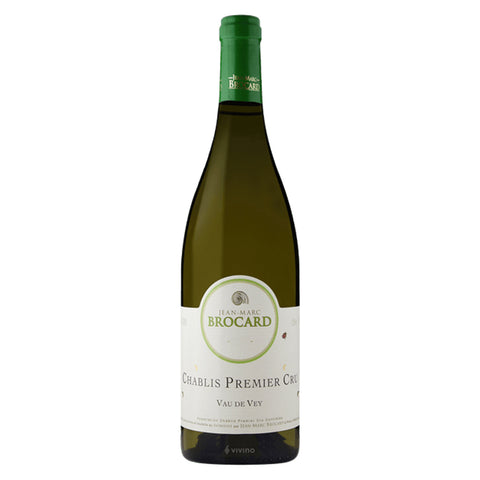 Jean-Marc Brocard Vau de Vey Chablis 1er Cru
Origin: Chablis, France
Product Weight: 750ml, Alc 14.5%
Package Type: bottle
In stock
Description:
94 points Wine Enthusiast
"A lifted but guarded sense of lemon zest plays on this wine's nose, forthright at one moment, restrained the next. The palate channels concentrated but creamy lemon peel, mouthwatering in its frankness but buffered by lovely chalkiness. Lemony limestone freshness rings long after the last sip."
92 points Vinous
"The 2019 Chablis Vau de Vey 1er Cru has an intriguing, melted candle wax and white flower nose, showing touches of apple peel and chalk dust. This seems to grow in complexity in the glass. The palate is well balanced and spicy, with a fine bead of acidity. Orange peel and touches of bitter lemon give way to a slightly oily-textured finish. This is a very engaging Vau de Vey that will be fascinating to see mature in bottle."
Vinous Reverie Notes
The Chardonnay in Vau de Vey is located in a valley situated behind Côte de Léchet on the left bank of the Serein River. The vines face east and grow upon steep slopes of Kimmeridgian limestone, of which reach an incline that can only be accessed by hand. After harvest, the grapes are fermented with natural yeast. They are aged in 50% stainless steel and 50% used oak for 14 months and undergo full malolactic fermentation. Tasting Notes: Aromatically the wine has notes of crisp green apples and spicey lemon cake. On the palate, there is wet stone, salty seashell minerality, and an inherent spiciness, such as warm anise that lingers in the back palate.