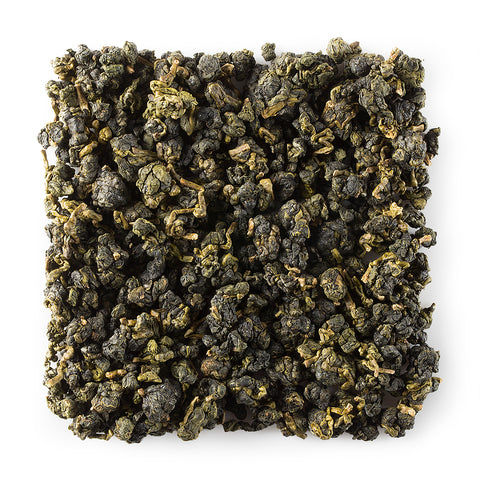 Ali Mountain Oolong Tea #1057
Origin: Taiwan
Product Weight: 4 oz/1 lb
Package Type: Zip Bag
In stock
Description:
品牌Brand:
永合豐 雀石茗茶WHF Twin Birds
产地Origin:
台湾 嘉义县 Taiwan
品名Name:
阿里山乌龙 Ali Mountain Oolong Tea
等级Level:
二级Regular
分类Sort:
乌龙茶 Oolong Tea
香型 Aroma:
清香型 faint scent
Caffeine Level:
☆☆☆☆
干茶
Body:
颗粒饱满,色泽墨绿,软枝带梗
Rolled into tight tiny ball shape, sand-green in color
茶汤
Liquor:
色香味甘,韵味饱满,
Bright and clear, yellowish-green color
储存方法
Storage:
常温、阴凉、干燥、可长期保存
Store in airtight, opaque packaging; in cool, dry place
台灣阿里山茶區散佈於海拔 1000公尺到1800公尺的高山上,山上早晚雲霧籠罩, 平均日照時間短,氣候清涼。茶湯色澤翠綠鮮活、蜜綠透黃,滋味甘醇,香氣淡雅。
Grown on the mountains of Alishan in Taiwan, this tea is picked from the top of the tea bush and consists of two or three leaves to a stem. The processed leaves are dried in a way so that the leaves are crumpled up. When infused, the leaves will unfurl to release its fragrant aroma and distinct creamy and nutty tones for the most satisfying cup of tea.
| | | |
| --- | --- | --- |
| Brewing Method: | Tea cup | Chinese Gongfu Method |
| Water volume: | 12oz / 355ml | 3.8oz / 110ml |
| Temperature: | 212℉ / 100℃ | 212℉ / 100℃ |
| Tea Quantity: |  2 Teaspoons / 5g Tea | 7g Tea |
| Brewing time:  |  3 - 5 mins |  7 steeps: rinse, 15s, 25s, 35s, 45s, 55s, 75s, 85s |