Phoenix Dan Cong Xiyan Oolong Tea #1403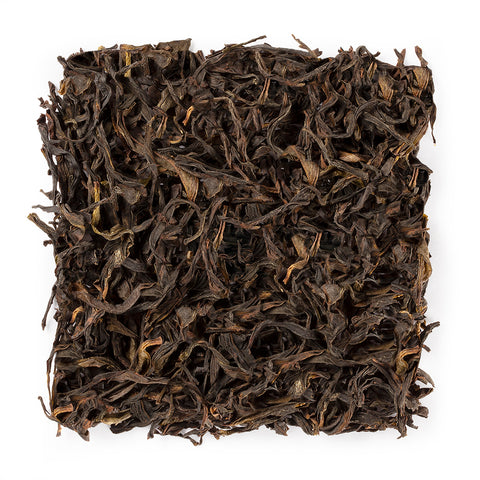 Phoenix Dan Cong Xiyan Oolong Tea #1403
Origin: Chaozhou, Guangdong, China
Product Weight: 4 oz/1 lb
Package Type:
In stock
Description:
品牌Brand:
永合豐 雀石茗茶WHF Twin Birds
产地Origin:
广东 潮州 Guangdong, China
品名Name:
凤凰单枞 西岩
Phoenix Dan Cong Xiyan
等级Level:
二级Regular
分类Sort:
乌龙茶 Oolong Tea
保质期Shelf Life:
24 months
香型 Aroma:
浓香型 Highly aromatic
Caffeine Level:
☆☆☆☆
干茶
Body:
条索紧结匀称,茶香浓郁
Tight and even strips, dark brown bloom glossy with honey aroma
茶汤
Liquor:
金黄透亮,花香清爽,耐冲泡
Mellow and smooth taste with strong honey aroma, yielding a
long-lasting fragrance with a unique mountain flavor
储存方法
Storage:
常温、阴凉、干燥、可长期保存
Store in airtight, opaque packaging; in cool, dry place
凤凰单枞,属乌龙茶类。主要产于广东省潮州市凤凰山。单丛茶系在凤凰水仙群体品种中选拔优良单株茶树,经培育、采摘、加工而成。因成茶香气、滋味的差异,当地习惯将单丛茶按香型分为黄枝香、芝兰香、桃仁香、玉桂香、通天香等多种。
Dan Cong (单枞) are special types of Oolong from Fenghuang shan (Phoenix mountains) in Guandong province, China. The Phoenix Mountains are elevated from 350 - 1560 meters above sea level. Niaoji shan (1560m) is the highest mountain while in Wudong shan (1391m) the main Dancong production is located. Dancong literally translated means "single bush". This variety is known to mimic different flavors.
The shape of Xiyan oolong tea is tightly curled, the color is black and smooth; the inner aroma is long-lasting, the taste is mellow and refreshing, the aftertaste is smooth, the tea soup is orange and bright, and the green bottom of the leaf is red-rimmed and resistant to brewing. (Chihuoclub.com)
| | | |
| --- | --- | --- |
| Brewing Method: | Teacup | Chinese Gongfu Method |
| Water volume: | 12oz / 355ml | 3.8oz / 110ml |
| Temperature: | 212℉ / 100℃ | 212℉ / 100℃ |
| Tea Quantity: |  3g Tea |  8g Tea |
| Brewing time:  |  3 - 5 mins | 10 steeps: rinse, 5s, 10s, 20s, 35s, 45s, 60s, 90s, 120s, 210s, 280s |
| | |  Rinse time is around 5 seconds |