Wu Liang Shan Feng Huang Sheng Tai Bing Ripe Pu'er Tea Cake 2010(357g)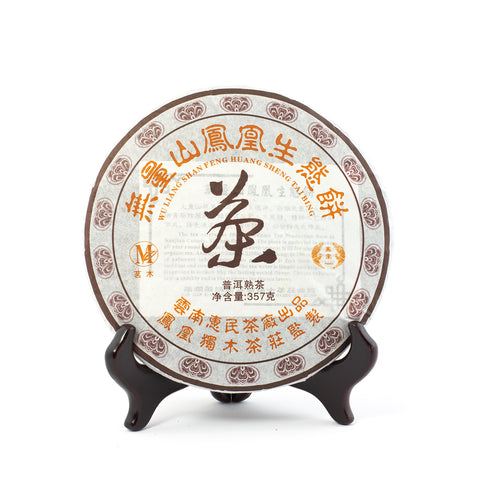 Wu Liang Shan Feng Huang Sheng Tai Bing Ripe Pu'er Tea Cake 2010(357g)
Origin: China
Product Weight:
Package Type:
In stock
Description:
云南 無量山鳳凰生態餅 2010年普洱茶 熟茶茶餅(357克)
雲南惠民茶廠出品 鳳凰獨木茶莊監製
Ripe Pu'er Tea Cake 2010(357g)
Aged Pu'er tea (aka ripe Pu'er) is an elixir for health and beauty that has become collectible like a fine wine. The longer it is aged the better it's quality and taste. The flavor has been described as woodsy, earthy, sweet, and deeply satisfying. 
The digestive quality of aged Pu'er comes from its fermentation process which increases the diversity of helpful bacteria to help support a healthy microbiome. Some studies suggest that it also contains natural statins that help to reduce joint deterioration and reduce harmful cholesterol.