Wild Old Tree Dianhong Black Tea #1501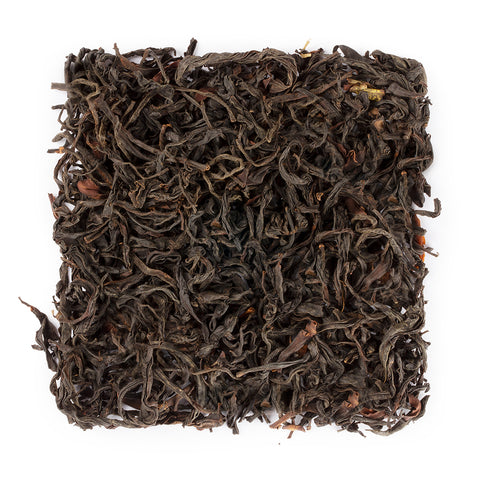 Wild Old Tree Dianhong Black Tea #1501
Origin: Yunnan, China
Product Weight: 4 oz/1 lb
Package Type: Bag
In stock
Description:
品牌Brand:
永合豐 雀石茗茶WHF Twin Birds
产地Origin:
云南 凤庆 Yunnan, China
品名Name:
野生古树滇红  Wild Ancient Tree Dianhong
保质期Shelf Life:
36 months
分类Sort:
红茶 Black Tea
Caffeine Level:
☆☆☆☆☆
干茶
Body:
条索粗壮,乌黑有光泽,
Tightly twisted strip, glossy black
茶汤
Liquor:
汤色红润,花果香浓郁醇厚,鲜爽持久
Sweet red potatoes aroma, savory cocoa, and black pepper flavors. Smooth and full-bodied, slightly sweet
储存方法
Storage:
常温、阴凉、干燥、可长期保存
Store in airtight, opaque packaging; in a cool, dry place
等级Level:
特级 Super
此款古树红茶采用三百年以上野生乔木古茶树鲜叶为原料,在传统红茶工艺基础上,引入工夫红茶工艺精心研制而成的一款独具特色的滇红茶。具有特优滇红茶的条索紧秀乌润、汤色金黄透亮、滋味醇厚饱满、香气较为沉稳,悠长、叶底红匀鲜亮等特点外,更具古乔木茶山野之气强烈,出汤迅速、经久耐泡、唇齿生香、杯底留香的气韵,回干生津的持久。
Dianhong, black tea from Yunnan province is generally called Dianhong Tea. This is a type of relatively high-end, gourmet Chinese black tea sometimes used in various tea blends and grown in Yunnan Province, China. The main difference between Dianhong and other Chinese black teas is the number of fine leaf buds, or "golden tips," present in the dried tea. Dianhong teas produce a brew that is brassy golden orange in color with a sweet, gentle aroma and no astringency. Cheaper varieties of Dianhong produce a darker brownish brew that can be very bitter. 
| | | |
| --- | --- | --- |
| Brewing Method: | Teacup |  Chinese Gaiwan |
| Water volume: | 12oz / 355ml | 3.8oz / 110ml |
| Temperature: | 194℉ / 90℃ | 194℉ / 90℃ |
| Tea Quantity: | 3 g Tea | 5 g Tea |
| Brewing time:  | 2 - 5 mins |  7 steeps: 10s, 15s, 25s, 35s, 50s, 70s, 100s |
| | |  Rinse time is around 5 seconds |