Wild Lodoicea maldivica/Sea Coconut (1.33 oz/1 Tael)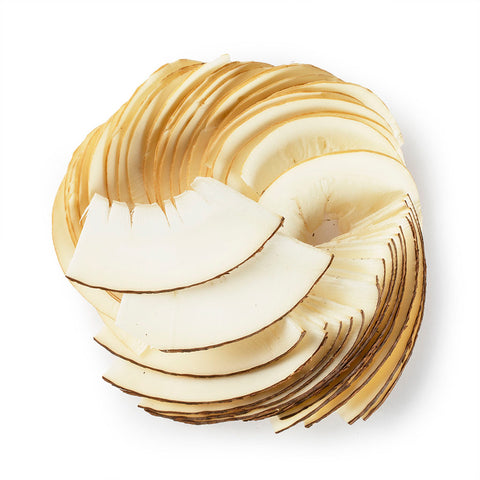 Wild Lodoicea maldivica/Sea Coconut (1.33 oz/1 Tael)
Origin: Africa
Product Weight: 1.33 oz
Package Type: Bag
In stock
Description:
野生 非洲海椰子/海底椰片(1.33 oz/1两)
功效
清燥热、止咳、滋阴补肾、润肺养颜、强壮身体机能。可治热病之后,余热未清,虚烦不安,失眠多梦等症。 
Wild Lodoicea Maldivica/Sea Coconut  (1.33 oz/1 Tael)
Sea coconut (a palm tree) has been traditionally used as an aphrodisiac, heart tonic, and for jaundice and colic. 
https://herbpathy.com/Uses-and-Benefits-of-Sea-Coconut-Cid4956


From the manufacturer: 
Effects: Clear dry heat, relieve cough, nourish yin and nourish kidney, moisturize lung and enhance beauty, strengthen body function. It can treat symptoms such as unclear residual heat, restlessness, insomnia, and dreaminess after fever.