Taiwan Zhangshu Lake Oolong Tea #1424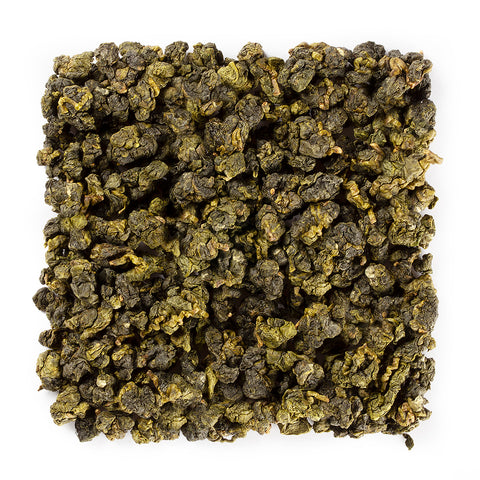 Taiwan Zhangshu Lake Oolong Tea #1424
Origin: Taiwan
Product Weight: 4 oz/1 lb
Package Type: Bag
In stock
Description:
品牌Brand:
永合豐 雀石茗茶WHF Twin Birds
产地Origin:
台湾  Taiwan
品名Name:
台湾 樟树湖 乌龙茶 Zhangshu Lake Oolong Tea 
等级Level:
二级 Regular
分类Sort:
乌龙茶 Oolong Tea
保质期Shelf Life:
18 months
香型 Aroma:
清香型 faint scent
Caffeine Level:
☆☆☆☆
干茶
Body:
卷曲紧缩,色泽墨绿
Large leaves handmade rolled into tightly even ball shape, glossy and dark green.
茶汤
Liquor:
琥珀色,兰花香浓郁,甘醇爽滑
Light, delicate, and fragrant with woodsy, nutty notes.
储存方法
Storage:
常温、阴凉、干燥、可长期保存
Store in airtight, opaque packaging; in cool, dry place
樟樹湖位於嘉義縣梅山鄉太和村,海拔高度在1500公尺到1700公尺之間。樟樹湖茶屬於阿里山茶系,在阿里山茶區當中,樟樹湖烏龍茶最有名氣、品質也堪稱頂級。
Zhang Shu Lake located in Taiwan, the misty and mountainous areas of Zhang Shu Lake the perfect conditions to make this delicious Oolong tea. Oolong is a semi-oxidized, earthy brew that can be enjoyed after a meal. Literally meaning "Black Dragon", it is named after how the leaves take on the appearance of little black dragons awakening and unfurling when hot water is poured into the cup.
| | | |
| --- | --- | --- |
| Brewing Method: | Tea cup | Chinese Gongfu Method |
| Water volume: | 12oz / 355ml | 3.8oz / 110ml |
| Temperature: | 212℉ / 100℃ | 212℉ / 100℃ |
| Tea Quantity: | 5g Tea | 7g Tea |
| Brewing time:  |  3 - 5 mins | 6 steeps: rinse, 25s, 25s, 30s, 60s, 70s, 80s |
| | |  Rinse time is around 5 seconds |