Taiwan Ginseng Oolong Tea #1106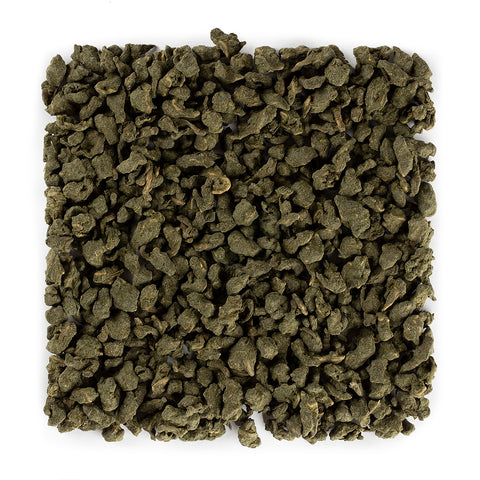 Taiwan Ginseng Oolong Tea #1106
Origin: Taiwan
Product Weight: 4 oz/1 lb
Package Type:
In stock
Description:
品牌Brand:
永合豐 雀石茗茶WHF Twin Birds
产地Origin:
台湾  Taiwan
品名Name:
翠玉 人参乌龙茶  Taiwan Ginseng Oolong Tea
等级Level:
三级 third-level
分类Sort:
乌龙茶 Oolong Tea
保质期Shelf Life:
24 months
香型 Aroma:
清香型 faint scent
Caffeine Level:
☆☆☆☆
干茶
Body:
饱满颗粒状、墨绿色
Rolled into tightly tiny balls, coated with American Ginseng powder
茶汤
Liquor:
橙黄明亮
Creamy with a floral aroma and a pleasantly sweet aftertaste 
储存方法
Storage:
常温、阴凉、干燥、可长期保存
Store in airtight, opaque packaging; in cool, dry place
"兰贵人"是人参乌龙茶的通称,由龙忠堂传入内地,由于其具有品位的名称,被茶界通用。人参乌龙茶是用上等乌龙茶,与西洋参加工,精致而成,既保留了乌龙醇厚的回味,又加入了西洋参的补性和甘甜,入口清香扑鼻,舌底生津,回味无穷。且具有提神醒脑、美容减脂、延年益寿和预防冠心病等功用。
人参乌龙茶适用于花茶的爱好者以及女性朋友或儿童饮用。其甘甜爽口的滋味是会令大家喜欢的。
Ginseng Oolong is made from a select blend of the finest Oolong tea leaves and ginseng roots. This tea has a sweet scent with an underlying note of crisp roasted nuts. Then, lightly sweetened with its natural flavors, it imparts a minty feel and lingering aftertaste of ginseng. Ginseng or RenShen has been known to enhance immunity, strengthen the body systems and increase overall vitality.
| | | |
| --- | --- | --- |
| Brewing Method: | Tea cup | Chinese Gongfu Method |
| Water volume: | 12oz / 355ml | 3.8oz / 110ml |
| Temperature: | 212℉ / 100℃ | 212℉ / 100℃ |
| Tea Quantity: | 5g Tea | 7g Tea |
| Brewing time:  |  3 - 5 mins |  8 steeps: rinse, 25s,25s,30s,40s,60s,90s,120s,180s |
| | |  Rinse time is around 5 seconds |