Taiping Houkui Green Tea #1134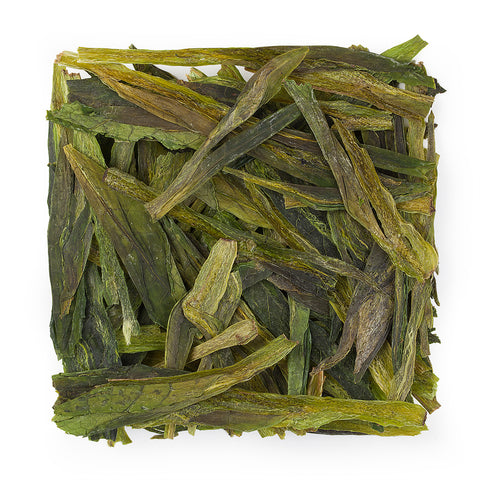 Taiping Houkui Green Tea #1134
Origin: Huangshan, AnHui, China
Product Weight: 4 oz/1 lb
Package Type:
In stock
Description:
品牌Brand:
永合豐 雀石茗茶WHF Twin Birds
产地Origin:
安徽黄山

太平县新民乡

Anhui, China
品名Name:
太平猴魁 Taiping Houkui
保质期Shelf Life:
18 months
分类Sort:
烘青绿茶  Green Tea
等级Level:
一级 Premium
采摘Season:
谷雨前后 Spring
Caffeine Level:
☆☆☆
干茶
扁平挺直,两叶抱芽,色泽苍翠
茶汤
黄绿明亮,滋味鲜爽,有猴韵,香气鲜嫩清高,兰花香较长
Body:
Flat straight, two leaves hold one bud, verdant
Liquor:
Mild roasted flavors with a light coppery end
储存方法
阴凉、干燥、防异味,可长期保存
Storage:
Store in airtight, opaque packaging; in cool, dry place
太平猴魁,中国历史名茶之一,属于绿茶类尖茶,产于安徽太平县(现改为黄山市黄山区)一带,为尖茶之极品。
太平猴魁的色、香、味、形皆独具一格:全身披白毫,含而不露,入杯冲泡,芽叶成朵,或悬或沉。品其味则幽香扑鼻,醇厚爽口,回味无穷,大有"头泡香高,二泡味浓,三泡四泡幽香犹存"的意境。
此太平猴魁产自猴魁的核心产区太平县,采摘于谷雨前。
Taipíng Hou Kuí originates from the Anhui Province of China. The area in which the tea is harvested was called Taiping County, now known as Huangshan district. The leaves appear straight, folded into halves, and has a brownish green color. This tea became famous after winning a gold medal in the Panama Pacific Exposition in 1915. Light floral flavors and delicate to the palate, this tea is great for soothing the body after a hard day at work!
| | | |
| --- | --- | --- |
| Brewing Method: | Tea cup |  Chinese Gaiwan |
| Water volume: | 8.8oz / 250ml | 3.8oz / 110ml |
| Temperature: | 185℉ / 85℃ | 185℉ / 85℃ |
| Tea Quantity: | 10 - 15 pieces Tea | 3g  |
| Brewing time:  | 1- 3 mins | 4 steeps: rinse, 30s,45s,60s,90s |
| | | Rinse time is around 5 seconds |