Fresh Tie Guan Yin Oolong Tea#1242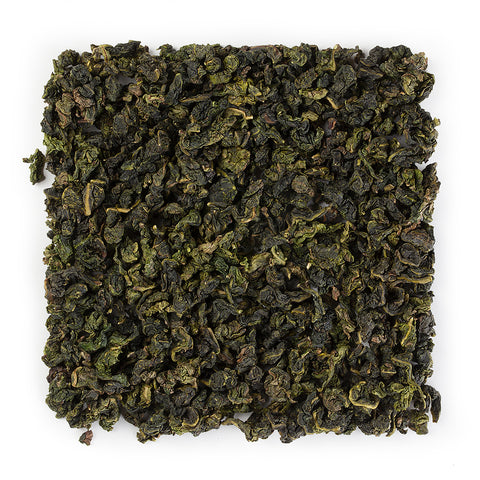 Fresh Tie Guan Yin Oolong Tea#1242
Origin: Fujian, Chian
Product Weight: 4 oz/1 lb
Package Type:
In stock
Description:
品牌Brand:
永合豐 雀石茗茶WHF Twin Birds
产地Origin:
中国 福建 Fujian, China
品名Name:
金秋韵香 铁观音  Fresh Tie Guan Yin
等级Level:
二级Regular
分类Sort:
乌龙茶 Oolong Tea
保质期Shelf Life:
24 months
香型 Aroma:
浓香型 Highly aromatic
Caffeine Level:
☆☆☆☆
干茶
Body:
外形卷曲,色泽砂绿
Tightly curled into semi-ball, sand-green color
茶汤
Liquor:
茶汤金黄,回甘十足
Smooth and robust with nutty notes and a buttery finish
储存方法
Storage:
常温、阴凉、干燥、可长期保存
Store in airtight, opaque packaging; in a cool, dry place
Fresh Tie Guan Yin Oolong Tea#1242
Tieguanyin is a premium variety of Chinese oolong tea that originated in the 19th century in Anxi in Fujian province. Tieguanyin produced in different areas of Anxi has different gastronomic characteristics which are all delicious and very healthy.

Oolong tea benefits include:
Aiding weight loss. Oolong tea is one of the most popular weight-loss teas
Lowering blood pressure. ...
Improving sleep. ...
Anti-hyperglycemic effect. ...
Improving gut microbiome. ...
Fighting cancer. ...
Decreasing vascular inflammation. ...
Protecting brain.

Fresh Tie Guan Yin oolong tea gets its name because that's exactly what it produces when brewed - a delightfully fresh fragrance! Best enjoyed during and after a meal. Oolong tea is also highly prized for its many health benefits such as speeding metabolism and aid indigestion.
| | | |
| --- | --- | --- |
| Brewing Method: | Teacup | Chinese Gongfu Method |
| Water volume: | 12oz / 355ml | 3.8oz / 110ml |
| Temperature: | 212℉ / 100℃ | 212℉ / 100℃ |
| Tea Quantity: | 5g Tea | 7g Tea |
| Brewing time:  |  3 - 5 mins | 6 steeps: rinse, 25s, 25s, 30s, 60s, 70s, 80s |
| | |  Rinse time is around 5 seconds |