Schisandra chinensis/ Wu Wei Zi (16 oz/Bag)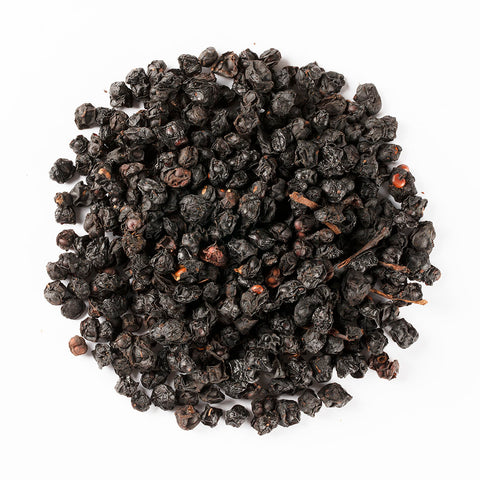 Schisandra chinensis/ Wu Wei Zi (16 oz/Bag)
Origin: China
Product Weight: 16oz
Package Type: Bag
In stock
Description:
北 五味子(16 oz/包)
性味
味酸;性温
功效
本品为木兰科植物五味子或华中五味子的干燥成熟果实。用于久嗽虚喘,梦遗滑精,遗尿尿频,久泻不止,自汗,盗汗,津伤口渴,短气脉虚,内热消渴,心悸失眠。
经脉
肺经;心经;肾经
主治
收敛固涩,益气生津,补肾宁心。用于久嗽虚喘,梦遗滑精,遗尿尿频,久泻不止,自汗,盗汗,津伤口渴,短气脉虚,内热消渴,心悸失眠。
注意禁忌
外有表邪,内有实热,或咳嗽初起、痧疹初发者忌服。
【食疗方】
1.五味子炖肉
五味子50克,鸭肉或猪瘦肉适量。五味子与肉一起蒸食或炖食,并酌情加入调料。肉、药、汤俱服。
功效:补肺益肾,止咳平喘,适宜于肺癌肾虚型病人。
2.杞味茶
枸杞子、五味子各等份。干燥后研为粗末,每次9~15克,沸水浸泡,代茶饮。
主治气阴不足的人,不能适应夏季的炎热气候,常于春夏之交,眩晕体倦,两脚竣软,心烦自汗,饮食减少,脉浮乏力,亦即古时所称"疰夏"(或作"注夏")的病证。
Schisandra chinensis/ Wu Wei Zi (16 oz/Bag)
Schisandra is used for preventing early aging and increasing lifespan, normalizing blood sugar and blood pressure, stimulating the immune system, and speeding recovery after surgery. It is also used for treating liver disease (hepatitis) and protecting the liver from poisons. (webMD.com)
Schisandra Chinensis contains dibenzo[a,c]cyclooctadiene lignans, a type of phytoestrogen. In general, consumption of phytoestrogens is associated with a lower risk of breast cancer. (naturalmedicinejournal.com)
Schisandra has been used as a tonic and restorative, and as a treatment for respiratory and GI disorders. Schisandra has also demonstrated liver protectant, nervous system stimulant, and adaptogenic effects. https://www.drugs.com/npp/schisandra.html
From the manufacturer: 
The taste is sour and it is warming in nature. This product is the dried and mature fruit of Schisandra of Magnoliaceae or Schisandra of Huazhong. It is used for chronic cough and asthma, nocturnal emission, enuresis, frequent urination, chronic diarrhea, spontaneous sweating, night sweats, thirst, low qi and pulse deficiency, internal heat. It has been used to quench thirst, treat heart palpitations and insomnia. It enters the Lung, Heart, and Kidney meridians. Indications: It is astringent, nourishes qi, nourishes fluids, nourishes the kidney, and calms the heart. 

Cautions: Avoid use for colds and flu, internal inflammation[fever], avoid use for first onset of cough or rash. 
Diet Therapy  
Schisandra stew  pork
Ingredients: 
50 grams of Schisandra, a moderate amount of duck or pig lean meat. Schisandra is steamed or stewed with the meat, and seasonings are added as appropriate. then drink the soup and eat some meat.
Efficacy: Nourishes lung and kidney, relieves cough, and relieves asthma: it is suitable for patients with lung cancer and kidney deficiency.  
Wolfberry and Schisandra tea  
Ingredients
Chinese wolfberry and Schisandra in equal parts. 
After drying, grind into coarse powder, 9 to 15 grams each time, steep in boiling water to replace tea.  
Uses: People with insufficient Qi and Yin cannot adapt to the hot summer weather. They are often dizzy and tired at the turn of spring and summer. They feel dizzy and tired, their feet are hot, they may have upset stomachs and spontaneous sweating, and their appetite is reduced. The pulse is weak. [This tea supports healthy Qi and yin fluids to ease thirst and fatigue. ]