Hung Chong Tai Pu-Erh Tea Cake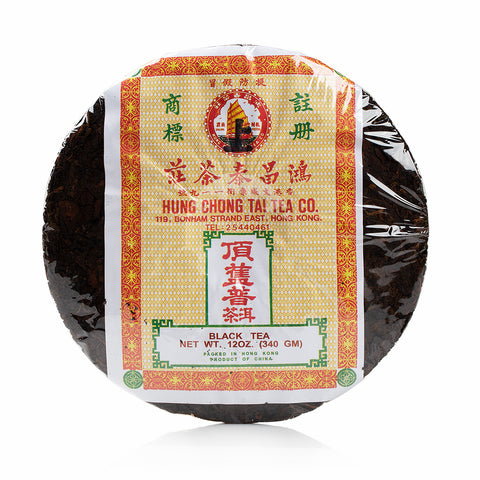 Hung Chong Tai Pu-Erh Tea Cake
Origin: China
Product Weight:
Package Type:
In stock
Description:
鸿昌泰茶庄 顶旧普洱茶饼 2010
Hung Chong Tai Pu-Erh Tea Cake
Pu'er or Pu-erh is a variety of fermented tea produced in Yunnan province, China. The town of Pu'er is named after the tea that is produced close by.
Pu-Erh Black Tea is unique in that it gets better with age, like wine. It initially starts out as a green tea but is not fully fired. Instead, the moist leaves are loosely stacked on top of each other to allow the tea to dry and age. The result is a color change from green to a deep burgundy. Supreme Ripe Pu-Er has a more fragrant earthy aroma than other Pu-Er.
The dry-aging conditions have preserved the character of this tea while allowing it to mellow and gain complexity.  The tea is sweet, creamy and very thick, and expansive in the mouth.  It's a very active and textured ripe tea that has all attributes a good aged ripe Pu-Erh should have.