Premium White Orchid Oolong Tea #1174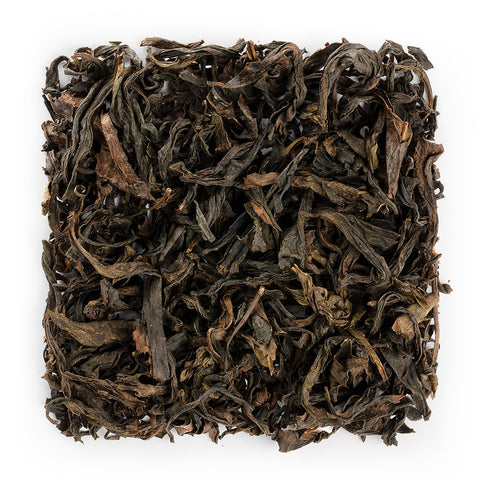 Premium White Orchid Oolong Tea #1174
Origin:
Product Weight:
Package Type:
In stock
Description:
品牌Brand:
永合豐 雀石茗茶WHF Twin Birds
产地Origin:
福建 武夷山 Fujian, China
品名Name:
特级武夷奇蘭Wuyi Mountain Black Tea 
等级Level:
特级 Premium
分类:
烏龍 OolongTea
保质期Shelf Life:
36 months
干茶
Body:
条索修长,色泽乌润,香气馥郁
Tightly twisted strip, glossy black in color
茶汤
Liquor:

橙黄明亮,香气溢溶,蜜香兰韵




Bright orange, Fragrance overflowing, Honeyed orchid fragrance



储存方法
Storage:
常温、阴凉、干燥、可长期保存
Store in airtight, opaque packaging; in a cool, dry place
武夷岩茶奇兰,这个珍稀品种于20世纪90年代从闽南平和县引进,如今在武夷山的独特地理环境中茁壮成长。这款茶叶经过十多道复杂工艺,包括凉青、晒青、摇青、杀青、揉捻、初烘、初包揉、复烘、复包揉和足干,以展现出其独特的品质。
奇兰是乌龙茶中的知名品种,采用中火工艺制成。其干茶外观呈现出深邃的乌润褐绿色,条索紧密有序。沏出的茶汤呈现出橙黄色,明亮清澈,香气如同蜜糖和兰花交织,持久不散。
与武夷大红袍等岩茶一样,奇兰属于乌龙茶类,适宜用100度的开水冲泡。前三泡需要迅速出,仅需三四秒,之后可以慢慢延迟出汤。奇兰岩茶是一款令人陶醉的茶叶,带您领略茶文化的精髓,每一杯都是一场茶艺的饕餮盛宴。
| | | |
| --- | --- | --- |
| Brewing Method: | Teacup |  Chinese Gaiwan |
| Water volume: | 12oz / 355ml | 3.8oz / 110ml |
| Temperature: | 194℉ / 90℃ | 194℉ / 90℃ |
| Tea Quantity: | 3 g Tea | 5 g Tea |
| Brewing time:  | 2 - 5 mins | 7 steeps: rinse, 3s, 4s, 5s, 10s, 20s, 30s, 45s |
| | |  Rinse time is around 5 seconds |
Premium White Orchid Oolong Tea, introduced from Pinghe County in Southern Fujian during the 1990s, thrives in the unique and favorable geographical conditions of Wuyi Mountain. Crafted through a meticulous process involving over ten steps, including cooling, sun-withering, shaking, killing the green, kneading, initial roasting, initial shaping, re-roasting, re-shaping, and thorough drying, this tea unveils its distinct qualities.
Qilan is a renowned variety among oolong teas, processed with medium heat. The dry tea leaves exhibit a rich, dark green-brown color with tightly rolled and uniform strips. When brewed, the tea liquor showcases a bright, orange-yellow hue, exuding a fragrance reminiscent of honey and orchid that lingers persistently.
Similar to other rock teas like Da Hong Pao, Qilan belongs to the oolong tea category and is best brewed with water at 100 degrees Celsius. The first three infusions should be quick, lasting just three to four seconds, while subsequent infusions can be extended for a more leisurely steeping. Qilan Rock Tea is an enchanting beverage that allows you to savor the essence of tea culture, with each cup being a feast of tea artistry.