Jin Xuan Silky Milk Oolong Tea #1367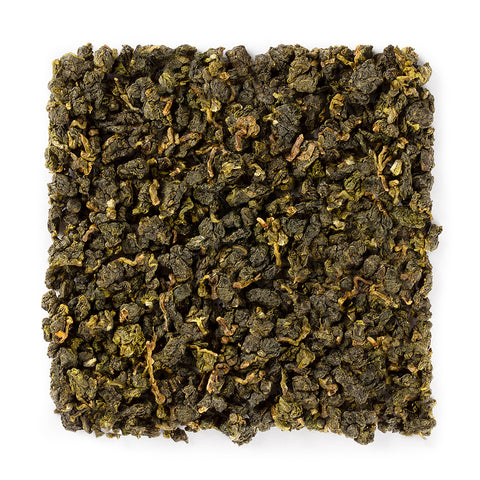 Jin Xuan Silky Milk Oolong Tea #1367
Origin: Taiwan
Product Weight: 4 oz/1 lb
Package Type: Zip bag
In stock
Description:
品牌Brand:
永合豐 雀石茗茶WHF Twin Birds
产地Origin:
台湾 南投县 Taiwan

品名Name:

金萱 奶香乌龙 Jin Xuan Silky Milk Oolong Tea

等级Level:

一级 Premium


分类Sort:
乌龙茶 Oolong Tea
保质期Shelf Life:
24 months
香型 Aroma:
清香型 faint scent
Caffeine Level:
☆☆☆☆
干茶
Body:
颗粒饱满,色泽墨绿,茶香飘逸
Rolled into tight tiny ball shape, sand-green in color
茶汤
Liquor:
蜜黄明亮,口感顺滑,奶香淡雅
Silky, smooth, and buttery
储存方法
Storage:
常温、阴凉、干燥、可长期保存
Store in airtight, opaque packaging; in cool, dry place
金萱茶,分布海拔从1000至1600公尺之间,根据茶业改良场多年研究调查全世界最优良的茶园集中在北回归线附近约50公里以内山区,阿里山茶区即在北纬23度半附近嘉义县境内。金萱茶最大的品质特征即俱一股浓浓的天然"奶香",这种天然的奶香很少茶类可以做得出来,只有金萱茶有此特征。
Jin Xuan Silky Oolong Tea #1367
| | | |
| --- | --- | --- |
| Brewing Method: | Tea cup | Chinese Gongfu Method |
| Water volume: | 12oz / 355ml | 3.8oz / 110ml |
| Temperature: | 212℉ / 100℃ | 212℉ / 100℃ |
| Tea Quantity: |  2 Teaspoons / 5g Tea | 7g Tea |
| Brewing time:  |  3 - 5 mins |  7 steeps: rinse, 15s, 25s, 35s, 45s, 55s, 75s, 85s |
 Deliciously creamy and buttery flavors make this oolong a unique and popular choice to enjoy. Grown at the top of the high, misty mountains in Taiwan, Silky Oolong is unique: Its creamy note is all-natural and you can enjoy multiple steepings as well.
From the manufacturer: 
Jinxuan tea is distributed from 1000 to 1600 meters above sea level. According to years of research and investigation conducted by the Tea Industry Improvement Farm, the world's best tea gardens are concentrated in the mountains within 50 kilometers of the Tropic of Cancer, and the Alishan tea area is near 23 and one half degrees north latitude within Chiayi County. The biggest quality feature of Jinxuan tea is the strong natural "milk fragrance" that is "silky, smooth and buttery." This kind of natural creamy fragrance can be produced by few teas, only Jinxuan tea has this feature.
The sand green-colored tea is rolled into tight tiny balls that open with brewing. Store the tea in a cool dry area. The shelf life is 24 months.