Yiwu Ding Jia Zhai 2017 Old Trees Raw Pu'erh Tea #1072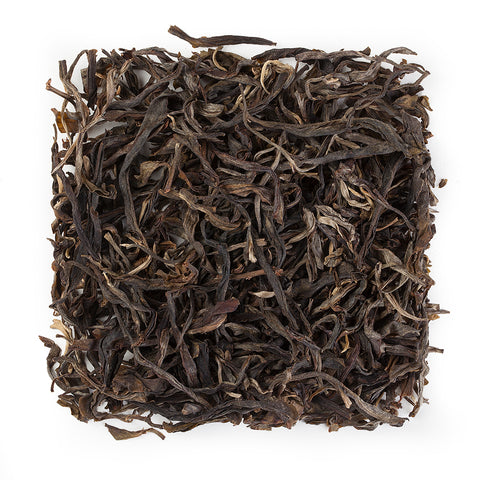 Yiwu Ding Jia Zhai 2017 Old Trees Raw Pu'erh Tea #1072
Origin: Yunnan, China
Product Weight: 4 oz/1 LB
Package Type:
In stock
Description:
易武丁家寨2017年古樹生茶 普洱茶#1072
丁家寨普洱茶条索匀整,粗壮,茶面油润,显毫,冲泡后香气高扬,纯正,易武山韵味非常明显,入口醇和柔滑,入口生津,回甘快速,易武山丁家寨的山头韵还算明显,汤色蜜黄透亮,基本无水汽味道,口腔留存度不错,甜蜜感保留时间较长,叶底尚算肥壮。

Ding Jia Zhai area teas are known for their special vibrant aroma and a taste that with age becomes stronger and more textured. This tea comes from wild arbor trees. Pu-Erh Tea is unique in that it gets better with age, much like a fine wine. It initially starts out as a green tea but is not fully fired. Instead, the moist leaves are loosely stacked on top of each other to allow them to dry and age. The result is a fresh, vegetal taste and sweet aftertaste. Pu'erh is digestive and contains a natural statin that helps to reduce harmful cholesterol. 
Yi Wu Mountain area teas are among the early classic Yi Wu pressings. The tea is spicy, with an almost perfume-like aroma that is thick and pungent.  It's very complex with its unique character.  Very enjoyable premium quality Yi Wu, aged to perfection!