Premium American Ginseng Powder (6oz/Bottle)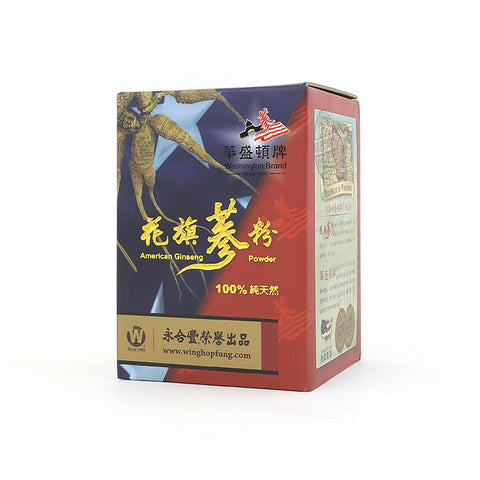 Premium American Ginseng Powder (6oz/Bottle)
Origin: Wisconsin, U.S.
Product Weight: 6 oz
Package Type: Bottle
In stock
Description:
美國威斯康辛州 纯天然 6年生 花旗參粉(6oz)
Washington Brand American Ginseng Powder (panax quinquefolius) has been carefully selected, processed and packaged for your enjoyment from what is prized as one of the highest valued ginsengs in the world. 
Ingredients: 100% pure top grade American Ginseng (panax quinquefolius) Root from Wisconsin, U.S.A. Contains no sugar, no preservatives, no caffeine, 100% pure American ginseng.