Po Sang Yuen Longyan Honey (500g)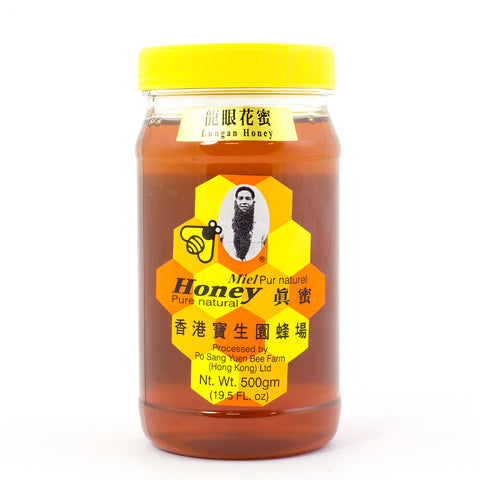 Po Sang Yuen Longyan Honey (500g)
Origin: Hongkong, China
Product Weight: 500 g
Package Type: Bottle
In stock
Description:
寶生園 龙眼花蜜 (500克/瓶)
Po Sang Yuen Longyan Honey (500g)
Longan Honey is all-natural honey derived from the flowers of the longan tree that are in abundance in Thailand. Longan Honey is one of the most popular and well-known honey.
Longan Honey has powerful antioxidant and antimicrobial qualities with good results against MRSA when it is consumed fresh and raw. Longan fruit is more known in the western world as the dragon's eye. . . The fruit is very common in Asia, but is considered to be a relatively new fruit to the world (acknowledged outside of China only in the last 250 years). . . Longan honey, also known as "spring honey" because it is primarily produced in the springtime, is a very common honey in Asia... 
Protein content: high, 1.699%
Mineral content: high: Na (95.94 mg/kg), K (96.35mg/kg), Ca (118.07 mg/kg), Fe (164.60 mg/kg), Mg (35.47 mg/kg), Zn (26.47 mg/kg)
https://healthywithhoney.com/longan-honey-benefits-its-a-powerful-antimicrobial-honey/