Phoenix Dan Cong Honey Orchid Oolong Tea #1132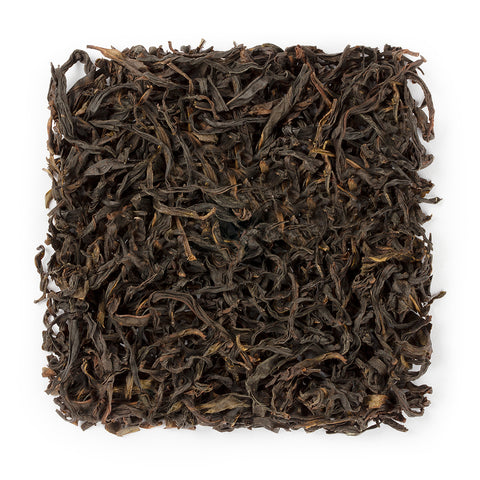 Phoenix Dan Cong Honey Orchid Oolong Tea #1132
Origin: Guangdong, China
Product Weight: 4 oz/1 lb
Package Type:
In stock
Description:
品牌Brand:
永合豐 雀石茗茶WHF Twin Birds
产地Origin:
广东 潮州 Guangdong, China
品名Name:
凤凰单枞 芝兰香
Phoenix Dan Cong Honey Orchid 
等级Level:
二级 Regular
分类Sort:
乌龙茶 Oolong Tea
保质期Shelf Life:
24 months
香型 Aroma:
浓香型 Highly aromatic
Caffeine Level:
☆☆☆☆
干茶
Body:
条索粗壮,匀称挺直
Tight and even strips, dark brown bloom glossy with honey aroma
茶汤
Liquor:
橙黄明亮,清香浓郁,回甘佳
Mellow and smooth taste with strong honey aroma, yielding a
long lasting fragrance with unique mountain flavor
储存方法
Storage:
常温、阴凉、干燥、可长期保存
Store in airtight, opaque packaging; in cool, dry place
凤凰单丛茶,广东省潮州市潮安区特产,中国国家地理标志产品。成品茶外形条索粗壮,匀整挺直,色泽黄褐,油润有光,并有朱砂红点;冲泡清香持久,滋味浓醇鲜爽,润喉回甘,具独特的山韵。凤凰单丛茶形美、色翠、香郁、味甘,有诗云"愿充凤凰茶山客,不作杏花醉里仙"。
凤凰单丛茶现有80多个品系,有以叶态命名的,如山茄叶、柚叶、竹叶、锯朵仔等;有以香气命名的,如蜜兰香、黄栀香、芝兰香、桂花香、玉兰香、肉桂香、杏仁香、柚花香、夜来香、姜花香十大香型
Phoenix Honey Orchid Oolong Tea is a top grade tea made entirely by hand from 700 year old tea trees in the Phoenix Mountains. The leaves are carefully handled in a long process resulting in elegant, long, twisted dark leaves. The brew imparts complex flavors with apricot and honey scents. It can be steeped multiple times, maintaining its rich flavor and body with every infusion.
| | | |
| --- | --- | --- |
| Brewing Method: | Tea cup | Chinese Gongfu Method |
| Water volume: | 12oz / 355ml | 3.8oz / 110ml |
| Temperature: | 212℉ / 100℃ | 212℉ / 100℃ |
| Tea Quantity: |  3g Tea |  8g Tea |
| Brewing time:  |  3 - 5 mins | 10 steeps: rinse, 5s, 10s, 20s, 35s, 45s, 60s, 90s, 120s, 210s, 280s |
| | |  Rinse time is around 5 seconds |