Ohishi Whisky Sherry Single Cask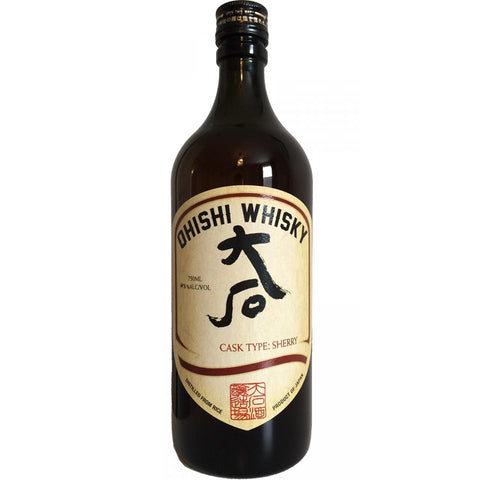 Ohishi Whisky Sherry Single Cask
Origin: Japan
Product Weight: 750 ml
Package Type:
In stock
Description:
Category: Rice
Distillery: Ohishi Distillery
Bottler: Distillery Bottling
Casktype: Sherry Cask
Strength: 40.8 % Vol.
Appearance / Color
Dark Copper
Smell / Nose / Aroma
Sherry, dried fruit, baking spices, oak, nuts, citrus, grains, pepper, brown sugar, and dried flowers.
Taste / Flavor / Palate
Dried cherries and apricots, vanilla, oak, citrus, floral notes, and spices.
Finish
The finish is warming with hints of cocoa.