Sauropus rostrata Miq./Long Li Ye(16 oz/Bag)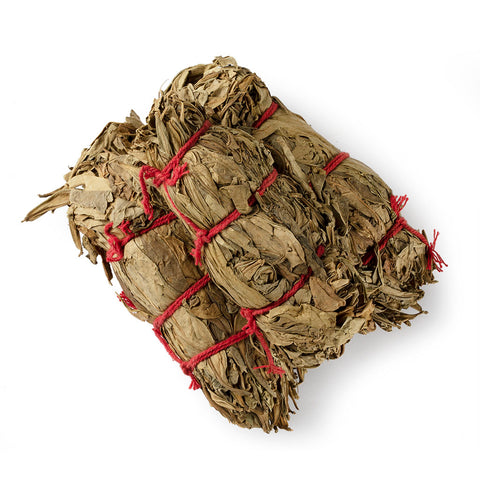 Sauropus rostrata Miq./Long Li Ye(16 oz/Bag)
Origin: China
Product Weight: 16 oz
Package Type: Bag
In stock
Description:
龍脷葉(16 oz/包)
【功效分类】清热药;止咳药
【性味】
①《陆川本草》:"性平,味淡。"
②《南宁市药物志》:"甘,平。"
【归经】肺经。
【药理作用】100%煎剂对金黄色葡萄球菌、溶血性链球菌有抑制作用。
【主治】肺热咳喘痰多;口干;便秘。
【功效】清热润肺;化痰止咳。
各家论述:1.《陆川本草》:清肺,治肺热咳嗽。
2.《南宁市药物志》:止痰火咳嗽哮喘。治内伤肺痨失音,喉痛。
【用法用量】内服:煎汤,6-15g。
Sauropus rostrata Miq./Long Li Ye(16 oz/Bag)
This is a "heat-clearing" medicine and cough medicine 
Classical references:
① "Lu Chuan Ben Cao": "Plain in nature, light in taste." 
② "Nanning Shi Yao Wu Zhi": "Gan, Ping." [sweet and mild tasting] It enters the Lung meridian. 
Pharmacological action: The 100% decoction has an inhibitory effect on Staphylococcus aureus and hemolytic streptococcus. Indications: Lung-heat, coughing, wheezing and excessive phlegm; dry mouth; constipation. 
Efficacy: Used for clearing heat and moisturizing the lungs; reducing phlegm and relieving cough. 
Various discussions: 
"Lu Chuan Ben Cao": Clears lungs, treats lung heat and cough. 

"

Nanning Shi Yao Wu Zhi

": Relieves phlegm, fire, cough, and asthma. Cures internal injury, tuberculosis, aphonia, sore throat. Usage and Dosage: Oral administration: decoction, 6-15g.