Houjicha Japanese Tea #1434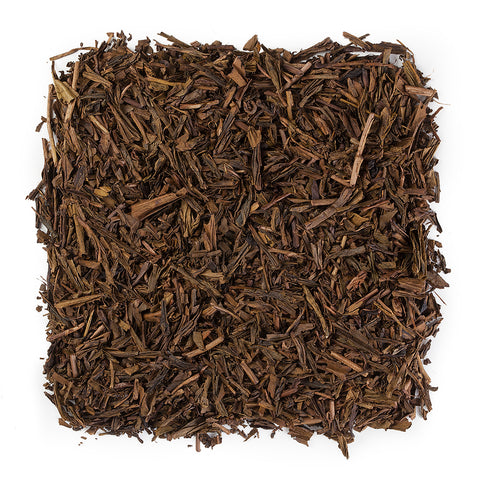 Houjicha Japanese Tea #1434
Origin: Japan
Product Weight: 4 oz/1 lb
Package Type:
In stock
Description:
日本焙茶#1434
以一般淺蒸煎茶所遺留的莖梗製成,所以只有莖,沒有葉肉。
Houjicha  Japanese Tea #1434
Hōjicha (ほうじ茶) is a famous Japanese green tea that is distinctive from other Japanese green teas because it is made from stalks leftover from ordinary shallow steamed sencha, so there are only stalks and no leaf flesh. The tea is roasted in a porcelain pot over charcoal, whereas most Japanese teas are steamed. The tea is fired at a high temperature, altering the leaf color tints from green to reddish-brown. The process was first performed in Kyoto, Japan, in the 1920s and its popularity persists today.
This tea boosts your metabolism while helping with digestion. Catechins found in Hojicha roasted green tea promote weight loss and increases your body's calorie use, leading to fat burn. Hojicha roasted green tea is also an excellent tea for promoting good digestion. Hojicha and Hojicha powder are low in caffeine which is partly thanks to its roasting process.