Monkey's Pick Tie Guan Yin Oolong Tea#1468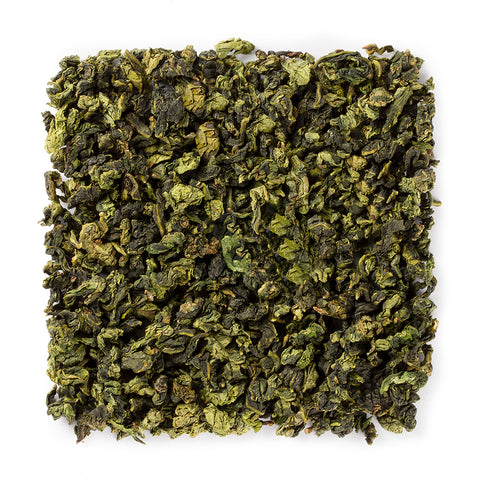 Monkey's Pick Tie Guan Yin Oolong Tea#1468
Origin: Fujian,China
Product Weight: 4 oz/1 lb
Package Type: Bag
In stock
Description:
品牌Brand:
永合豐 雀石茗茶WHF Twin Birds
产地Origin:
中国 福建 Fujian, China
品名Name:
马骝搣 铁观音 Monkey's Pick Tie Guan Yin
等级Level:
特级 Supreme
分类Sort:
乌龙茶 Oolong Tea
保质期Shelf Life:
24 months
香型 Aroma:
清香型 faint scent
Caffeine Level:
☆☆☆☆
干茶
Body:
外形卷曲,呈砂绿色,形如观音,重实如铁
Tightly curled into semi-ball, sand-green color
茶汤
Liquor:
金黄清亮,花香清幽,入口温厚醇滑,甘饴润喉
Complex, bright, full of vegetal & fruity notes
储存方法
Storage:
常温、阴凉、干燥、可长期保存
Store in airtight, opaque packaging; in cool, dry place
 马骝搣本是茶树的一种,生于岩石之间,采摘时须要人用绳吊往岩石上,情况好像猴子般,故称为马骝槭("马骝"就是岭南人对猴子的俗称,"搣"就是摘的意思。即所谓的"猴王采茶")。马骝搣茶茶叶香气芬芳鲜嫩,有非常明显的水蜜桃香,持久不散,性质顺和;茶汤碧绿带黄,香气清幽脱俗,入口温厚醇滑,甘饴润喉,令人心境舒畅。
Folklore tells of a man discovering a tea bush hanging off the side of a cliff. Unable to reach it, he trained a monkey to pick the leaves for him, and thus Monkey's Pick Oolong was born. While the usage of monkeys is not a normal harvesting procedure anymore, the name certainly has stuck. Monkey's Pick Oolong boasts earthy, unique aromas that are unveiled with each successive steeping as the leaves unfurl.
Monkey Picked uses firing (roasting) techniques reduced from high temperatures to a low-mid temperature setting. This is done to enhance the tea's floral notes as well as to bring out fruitiness and preserves the tea's jade green appearance. It enhances and concentrates the depth and richness of flavor, resulting in an extremely silky and thick textured mouth-feel with a surprisingly long finish.
| | | |
| --- | --- | --- |
| Brewing Method: | Teacup | Chinese Gongfu Method |
| Water volume: | 12oz / 355ml | 3.8oz / 110ml |
| Temperature: | 212℉ / 100℃ | 212℉ / 100℃ |
| Tea Quantity: | 5g Tea | 7g Tea |
| Brewing time:  |  3 - 5 mins |  8 steeps: rinse, 25s,25s,30s,40s,60s,90s,120s,180s |
| | |  Rinse time is around 5 seconds |