Premium Decaf High Mountain Oolong Tea #1268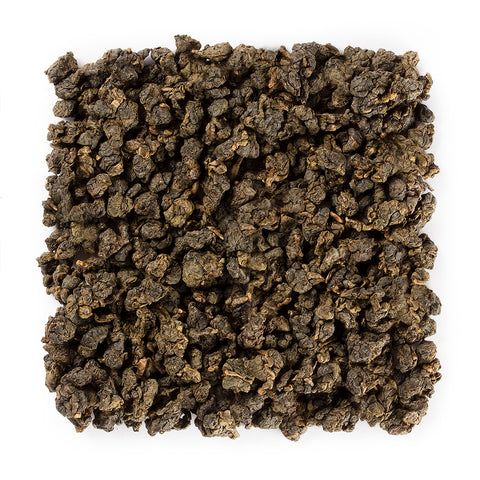 Premium Decaf High Mountain Oolong Tea #1268
Origin: Taiwan
Product Weight: 4 oz/ 1 lb
Package Type: Zip Bag
In stock
Description:
品牌Brand:
永合豐 雀石茗茶WHF Twin Birds
产地Origin:
台湾 

Taiwan

品名Name:
低咖啡因 高山乌龙
Premium Decaf High Mountain Oolong Tea

等级Level:
一级 Premium
分类Sort:
乌龙茶 Oolong Tea
保质期Shelf Life:
24 months
香型 Aroma:

浓香型 Highly aromatic

Caffeine Level:
☆
干茶
Body:
颗粒饱满,色泽乌黑带黄


Dark green and brown pellets



茶汤
Liquor:
香气浓而不涩,蜜香扑鼻,醇厚甘滑,回味持久


Amber orange. Smoky, woodsy, n

utty notes with a delicate toasty finish

储存方法
Storage:
常温、阴凉、干燥、可长期保存
Store in airtight, opaque packaging; in cool, dry place
High Mountain Oolong Tea is synonymous with the finest Oolong teas in the world. It is a semi-fermented tea that contains all the benefits of green tea, but does not have its grassy taste or the tannins present in black tea. The very brief fermentation process also creates the subtle fragrances and flavors that distinguish this tea from all other varieties. Royal High Mountain Decaf Oolong Tea is from Sun-Link-Sea mountain area which is located in Nantou county, Taiwan. The tea farms are located at 3200~4600 feet, and winter is the harvested season. The cultivation and appreciation of High Mountain Oolong is somewhat similar to fine wine, with each plantation and each mountain producing its own unique bouquet of flavors, and each year's harvest yielding its own special character.
This tea is decaffeinated by exposing moistened tea leaves to pressurized carbon dioxide, which acts as a solvent to remove the caffeine. Because nothing else is affected during this process, the tea retains its flavors and beneficial antioxidants.
| | | |
| --- | --- | --- |
| Brewing Method: | Tea cup | Chinese Gongfu Method |
| Water volume: | 12oz / 355ml | 3.8oz / 110ml |
| Temperature: | 212℉ / 100℃ | 212℉ / 100℃ |
| Tea Quantity: | 5g Tea | 7g Tea |
| Brewing time:  |  3 - 5 mins |  7 steeps: rinse, 15s, 25s, 35s, 45s, 55s, 75s, 85s |