GCOLIN CHRYSMORI BEV.SUGAR FREE (20BAGS*10G)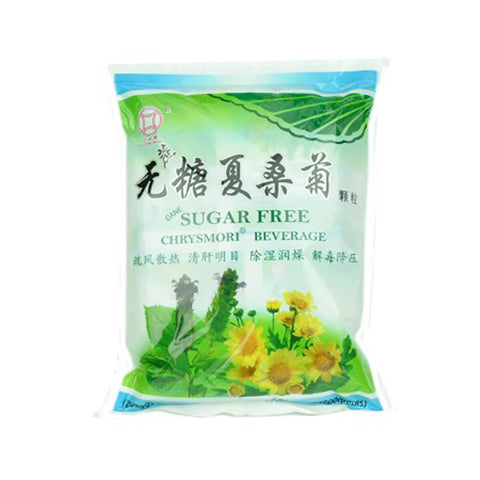 GCOLIN CHRYSMORI BEV.SUGAR FREE (20BAGS*10G)
Origin: China
Product Weight: 20BAGS*10G
Package Type:
In stock
Description:
金钱牌 无蔗糖 夏桑菊 冲剂(20包*10G)
GCOLIN CHRYSMORI BEV.SUGAR FREE (20BAGS*10G)
Xia Sang Ju, also spelled xiasangju, is a Chinese herbal drink made by cooking dried leaves of heal-all (Xia, Prunella vulgaris) and white mulberry (Sang, Morus alba) and dried Chinese yellow sweet chrysanthemum (Ju,). Such a drink originated from a famous herbal-drink formula in Qing dynasty called Sang Ju drink for expelling an epidemic spread in East China. in 1814. It is easily available in East Asia or Asian groceries as a box of ready-to-drink small packets. 
Research has been done on the lipid-soluble and water-soluble components of the herbal found that such ingredients can help to prevent the spread of H5N1 and the common cold. 
The herbs in sugar-free CHRYSMORI BEVERAGE are anti-inflammatory and often used to curb chronic as well as acute infections. Prunella has been shown effective in reducing the severity of herpes outbreaks. Chrysanthemum flower tea is a popular naturally sweet and delicious beverage for fever, summer heat, cloudy vision, and headache.