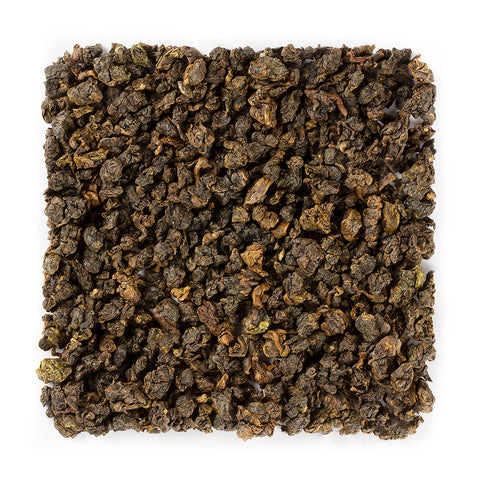 Gaba Tea Oolong Tea#1229
Origin: Taiwan
Product Weight: 4 oz/1 lb
Package Type:
In stock
Description:
品牌Brand:
永合豐 雀石茗茶WHF Twin Birds
产地Origin:
Taiwan 台湾
品名Name:
佳叶龙茶 Gaba Tea 
保质期Shelf Life:
24 months
分类Sort:
乌龙茶 Oolong Tea
Caffeine Level:
☆
储存方法
Storage:
常温、阴凉、干燥、可长期保存
Store in airtight, opaque packaging; in a cool, dry place
佳叶龙茶是一种含丰富γ胺基丁酸的纯天然茶叶新制品,又称GABA茶。
GABA能促进人体大量分泌生长激素(简称HGH),经临床实验证实只要摄取5公克之GABA,即可大幅增加人体分泌生长激素高达5.5倍以上。佳叶龙茶是由茶菁原料经压氧处理后即可生成高含量GABA的纯天然保健饮料,不仅具有原来茶叶防癌、抗氧化、抑制细胞病变、降血脂...等保健功效,更兼具良好的降血压和解酒功能,一天饮用2~3包(3公克/150毫升)佳叶龙花即具明显降血压与安定睡眠之效果,而饮酒前30分钟喝一杯佳叶龙茶即可预防宿醉头痛。
Gaba Tea  Oolong Tea#1229
Traditionally recommended for calming Anxiety, Fear, and Depression
This tea was created by Professor Tsuchida in Japan in 1987. It is rich and green tasting, soothing, relaxing, and grounding. 
Gamma-aminobutyric acid (GABA), a chemical that is made in the brain, is also found in foods such as spinach, sweet potato, kale, and broccoli. In the brain, GABA has anti-seizure and anti-anxiety effects. This amino acid is the main inhibitory neurotransmitter found in the nervous system and in the retina. 
GABA is known for producing a calming effect. It is thought to play a major role in controlling anxiety, stress, and fear. Decreased GABA levels are associated with several neurological and mental health conditions, as well as other medical conditions.
| | | |
| --- | --- | --- |
| Brewing Method: | Teacup |  Chinese Gaiwan |
| Water volume: | 8.8oz / 250ml | 3.8oz / 110ml |
| Temperature: | 176℉ / 80℃ | 176℉ / 80℃ |
| Tea Quantity: |  1.5 Teaspoon / 2g  | 3g  |
| Brewing time:  |  3 - 5 mins | 6 steeps: 20s, 40s, 70s, 120s, 150s, 180s |