Dried Snow Pear/ Xue Li 12oz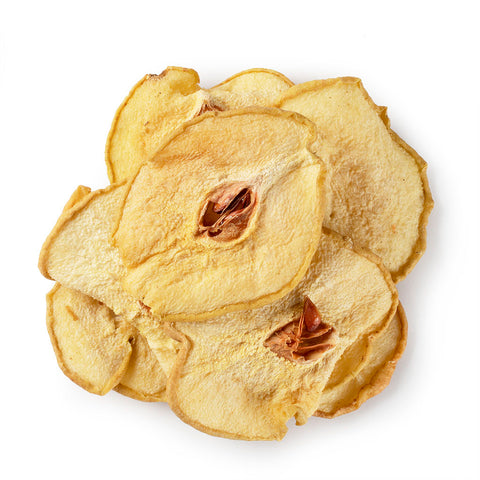 Dried Snow Pear/ Xue Li 12oz
Origin: China
Product Weight: 12 oz
Package Type: Bag
In stock
Description:
天津鸭嘴雪梨干(12oz/包)
雪梨有生津、润燥、清热、化痰功效,用于治热病津伤烦渴,清渴,热咳,痰热惊狂,噎膈,便秘,正好适合燥热地区的食用。
性味
甘,平。
主治
养阴清肺,除烦止咳。主治肺燥咳嗽,吐血,咯血,心火烦躁,口渴喉干,并除胸膜痰热。


注意禁忌
脾虚泄泻,肺寒咳嗽者忌用。
Dried Snow Pear/ Xue Li  (12 oz/Bag)
Snow Pear is rejuvenating, moisturizing, reduces inflammation and phlegm. It is used to treat fever, thirst, cough, phlegm and fever, choking, and constipation. It is suitable for consumption in dry and hot or tropical locations.

It is pleasant tasting: Sweet and mild.

Indications are: Nourishing for yin fluids (and lungs, stomach, kidney tissue) and lungs cleansing. It stops coughing and is indicated for lung dryness, dry cough, vomiting blood, hemoptysis, irritability, sore throat, and removal of pleural phlegm.

Cautions: Avoid use with spleen deficiency watery diarrhea, lung cold cough (weakness and watery phlegm)