Choi Heong Yuen Bakery Liquorice Olive 140g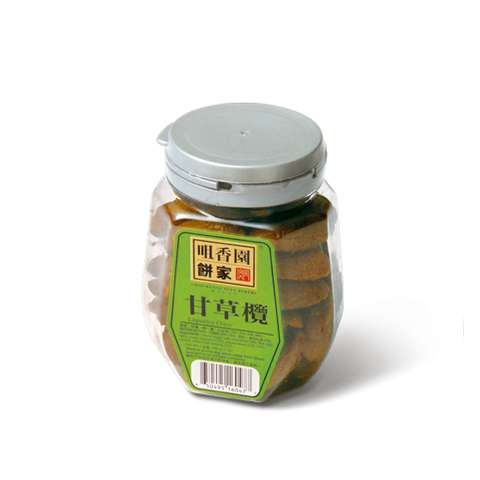 Choi Heong Yuen Bakery Liquorice Olive 140g
Origin: Macau, China
Product Weight: 140g
Package Type:
Out of Stock
Description:
咀香园 澳门特产 甘草橄榄 140g
成分:青橄榄,甘草,蜂蜜,盐,糖,香料
天口㷫最啱就係食啲酸嘢喇!食酸嘢嘅時侯,口水分泌會增加,同時有助生津止渴、健胃消食嘅功效。
Choi Heong Yuen Bakery Liquorice Olive 140g
Ingredients: green olives, licorice, honey, salt, sugar, spices
A common traditional Chinese sweetmeat, this healing snack consists of crisp yellow olives coated in a thin layer of licorice root powder that imparts a salty sweetness to its dried flesh. Used in traditional Chinese medicine to treat everything from coughs to gastric discomforts or to detoxify the body, olives and licorice are healthy nibbles that make a wonderful addition to your diet to open up the appetite!
Avoid during pregnancy.