Red Peony Root/ Chi Shao Yao 16oz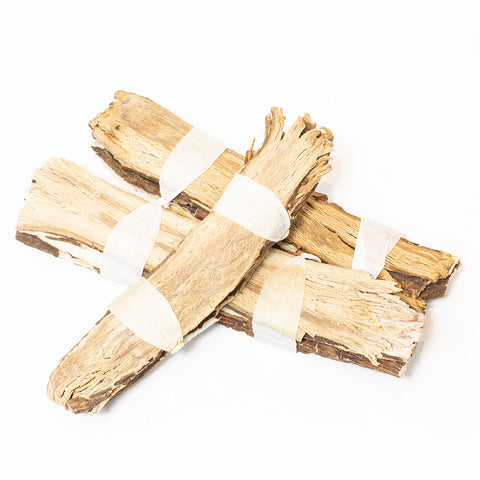 Red Peony Root/ Chi Shao Yao 16oz
Origin: China
Product Weight: 16 oz
Package Type: Bag
In stock
Description:
赤芍药 16oz
Red Peony Root
木芍药、赤芍药、红芍药、草芍药
性味
苦,微寒。
功效
本品为毛茛科植物芍药或川赤芍的干燥根。行瘀,止痛,清热凉血,消肿。治瘀滞经闭,疝瘕积聚,腹痛,胁痛,衄血,血痢,肠风下血,目赤,痈肿。
经脉
归肝经。
用法用量
注意禁忌
不宜与藜芦同用。血虚无瘀之症及痈疽已溃者慎服。
1.《本草经集注》:恶石斛、芒硝。畏消石、鳖甲、小蓟。反藜芦。
2.《本草衍义》:血虚寒人,禁此一物。
3.《本草经疏》:赤芍药破血,故凡一切血虚病,及泄泻,产后恶露已行,少腹痛已止,痈疽已溃,并不宜服。
Red Peony Root/ Chi Shao Yao 16oz
Red Peony Root is a traditional Chinese medicinal herb used to clear heat, cool blood, clear liver fire and dispel blood stasis. Red Peony Root benefits coronary health, promotes normal circulation, boosts the immune system, promotes normal glucose levels, benefits liver health, and eases pain.
(1stchineseherbs.com) 
This product is the dried root of the ranunculaceae plant Paeonia lactiflora or Sichuan Paeonia lactiflora. 
Traditional Chinese medicine uses: Removes blood stasis, relieves pain, clears heat and cools blood, reduces swelling. 
It has been used to "cure blood stasis and amenorrhea, hernia accumulation, abdominal pain, hypochondriac pain, epistaxis, bloody dysentery, blood under intestinal wind [nerve pain], red eyes, carbuncle swelling. 
It enters the Meridian of the liver. 
Dosage Oral administration: decoction, 4~10g; or into pills or powder. 
Cautions: Not suitable for use with Veratrum. Avoid use with blood deficiency, internal cold, and if no blood stasis and those with ulcer have ulcerated.
"Materia Medica Sutra": red peony root breaks the blood, Avoid use with all blood deficiency diseases, and diarrhea, postpartum lochia, abdomen pain, and the ulcer has been ulcerated.
From: https://zhongyibaike.com/