Cloud & Fog Green Tea#1224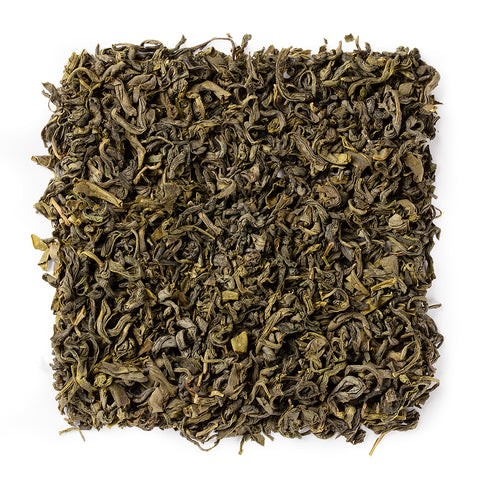 Cloud & Fog Green Tea#1224
Origin: China
Product Weight: 4 oz/1 lb
Package Type: Bag
In stock
Description:
品牌Brand:
永合豐 雀石茗茶WHF Twin Birds
产地Origin:
中国 China
品名Name:
云雾 绿茶  Cloud & Fog 
保质期Shelf Life:
18months
分类Sort:
炒青绿茶  Green Tea
等级Level:
二级 Regular
采摘Season:
谷雨前 Spring
Caffeine Level:
☆☆☆
干茶
Body:
 绿润多毫,条索紧凑秀丽
Tender buds and leaves with tightly curled shape, glossy jade color
茶汤
Liquor:
香气鲜爽持久,滋味醇厚甘甜,汤色清澈明亮
Mellow, roasted chestnuts with an underlying note of bitterness
储存方法
Storage:
常温、阴凉、干燥、可长期保存
Store in airtight, opaque packaging; in cool, dry place
Cloud and Fog Green Tea is grown on Lu Mountain in Jiangxi, China. The significance of the location is important in producing these one of a kind tea leaves. The mountain is situated between the Yangtze River and Lake Poyang, both of which provide ample mist and water for the growing tea shrubs.
云雾茶芽肥绿润多毫,条索紧凑秀丽,香气鲜爽持久,滋味醇厚甘甜,汤色清澈明亮,叶底嫩绿匀齐,是绿茶中的精品,以"味醇、色秀、香馨、液清"而久负盛名。
| | | |
| --- | --- | --- |
| Brewing Method: | Tea cup |  Chinese Gaiwan |
| Water volume: | 8.8oz / 250ml | 3.8oz / 110ml |
| Temperature: | 185℉ / 85℃ | 185℉ / 85℃ |
| Tea Quantity: |  2 Teaspoon / 2g  | 4g  |
| Brewing time:  |  3 - 5 mins | 3 steeps: rinse, 30s, 60s, 90s |