WHF Sea Food Combo Gift Box 08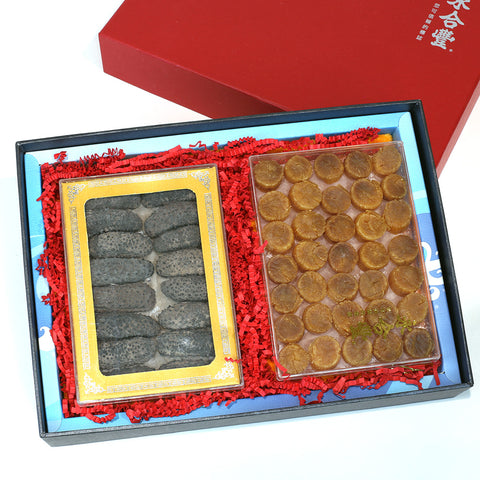 WHF Sea Food Combo Gift Box 08
Origin:
Product Weight:
Package Type: Box
In stock
Description:
吉祥如意 海味礼盒
成分:加州湾腰参 0.3lb、日本北海道干贝0.3lb
WHF Seafood Combo Gift Box
Offer friends and family good health and good luck with this treasured gift. 
Ingredients: California Gulf Sea Cucumber 0.3lb, 
Japanese Hokkaido Dried Scallop 0.3lb
Both are rich in protein and low fat. Sea cucumber provides collagen to beautify skin and support healthy joints. Dried scallop has a rich taste and concentrated sea minerals.