WHF Rewarewa Honey - Liquid (500g)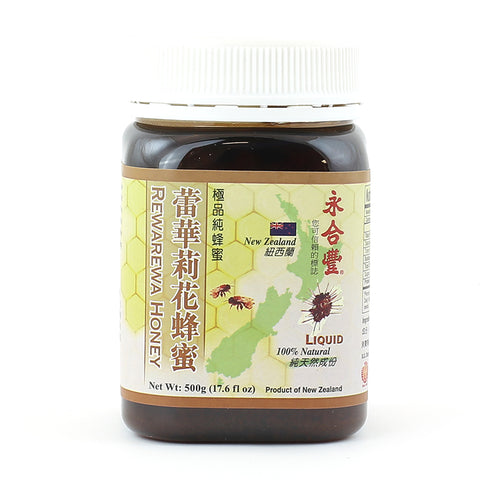 WHF Rewarewa Honey - Liquid (500g)
Origin: New Zealand
Product Weight: 500G
Package Type:
In stock
Description:
WHF Rewarewa Honey - Liquid (500g)
WHF ® brand Rewarewa Honey is made from New Zealand honeysuckle flowers found on the North Island. It is classic dark honey rich in caramel flavor. Perfect as a complement to your recipes, this honey may be used as a spread or sweetener.

The honey color is amber, the taste sweet, it does not easily crystallize. It has a delicious longan aroma. Its protein content is the highest among single flower nectars, reaching 1.699%. 
TCM effects: It is used for nourishing blood and calming nervous tension, enhancing appetite, and replenishing the spleen. It is enjoyed for its skin benefits: clearing heat (inflammation) and moisturizing dryness. It invigorates digestion and replenishes qi. It has secondary effects of reducing palpitations and insomnia caused by deficiency of the heart and spleen qi and blood. It is thought to be especially suitable for women.