Dried Velvet Mushroom 16oz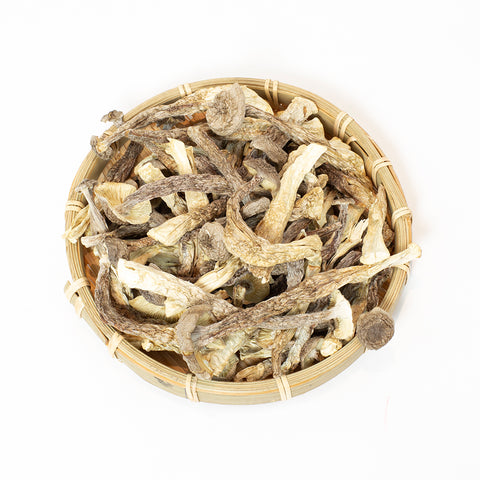 Dried Velvet Mushroom 16oz
Origin: China
Product Weight: 16oz
Package Type: Bag
In stock
Description:
鹿茸菇 16oz/包
鹿茸菇菌肉肥厚细腻、清香扑鼻,是一种食药兼用的名贵食用菌,它口感脆滑、味道鲜美、营养丰富、干制后营养和口感不变。食法很多,烧、炒、炖、蒸、熘、拌、扒、烩、煮汤均可。食用时鲜甜可口,香味浓郁,醇香满口,别具风味。
Fragrant and delicious wild Velvet Pioppini mushrooms are available in the summer through fall, while the cultivated versions are available year-round. Velvet Pioppini mushrooms, botanically classified as Agrocybe aegerita, are wild, edible mushrooms that belong to the Strophariaceae family. Also known as the Black Poplar mushroom, Poplar mushroom, Tea Tree mushroom, Yanagi-matsutake, Cha Shu Gu, Zhuzhuang-tiantougu, and Pholiote du Peuplier, Velvet Pioppini mushrooms are highly favored for their firm texture and are commonly added to pasta, soups, and stews. 
Velvet Pioppini mushrooms are rich in copper, fiber, and vitamin B5, and also contain potassium, biotin, folate, iron, selenium, and vitamins B2 and B3. Additionally, they have anti-fungal and antibiotic properties.