Meng Song Na Ka 2017 Pu-Erh Tea (400g)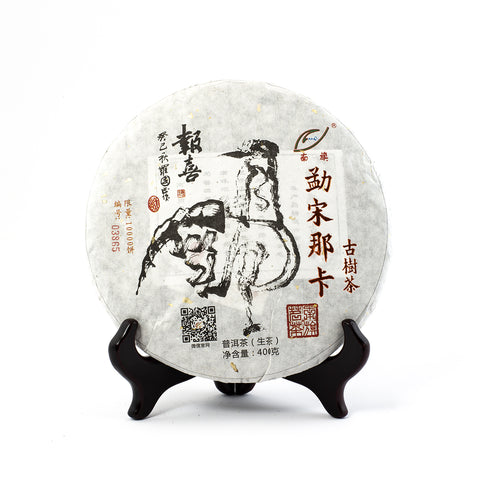 Meng Song Na Ka 2017 Pu-Erh Tea (400g)
Origin: China
Product Weight: 400g
Package Type:
In stock
Description:
勐宋那卡 古树茶 2017 普洱 生茶 茶饼(400克)
Meng Song Na Ka 2017 Raw Pu-Erh Tea (400g)
The gardens for this tea are located in the northern region of Mengsong (Menghai county), just a few kilometers south of Naka, at an altitude between 1800-1900m. Mengsong is noted for its small leaf varietal tea trees. The teas maintain a very floral and highly fragrant character. Alongside this is a pleasant, but unobtrusive kuwei (bitterness) with a dominant stone fruit/plum flavor that develops over time.
Raw Pu-Erh taste and effects are similar to green tea, although it is more digestive and known to reduce harmful cholesterol. Pu-Erh is particularly special because it can be aged for decades or longer, always changing and (in most cases) developing more depth and texture. Raw Pu-Erh is the traditional form of Pu-Erh and is sun-dried and compressed.