Delightful Bouquet Blossoming Tea (2oz)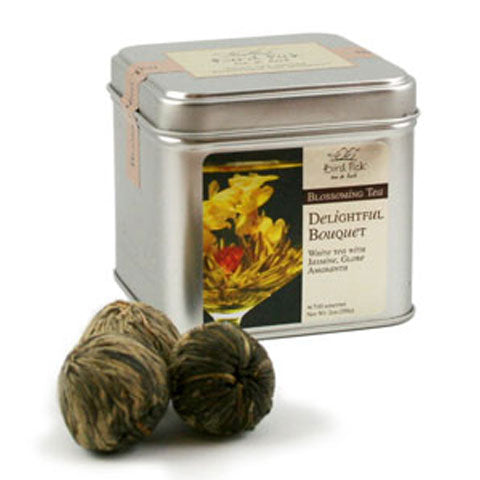 Delightful Bouquet Blossoming Tea (2oz)
Origin:
Product Weight:
Package Type:
In stock
Description:
Delightful Bouquet Blossoming Tea (2oz)
Delightful Bouquet is made from White Tea with Jasmine and Globe Amaranth. It brews a floral aroma with a lingering finish of peach notes. Entice your senses with these small rosettes that are individually hand-crafted by skillful artisans. Each one blooms right before your eyes into a beautiful bouquet of tea leaves and flowers, bringing along a myriad of flavors unique to each floret. There are about 7 to 10 rosettes per can.
This tea is made by Baihao Yinzhen white tea and fragrant flowers. White tea has been shown to protect the body against certain diseases and reduce the risk of cancer and cardiovascular disorders. It also provides natural antibacterial properties, helps with weight loss, and can lower bad cholesterol.