NA KA RAW Pu-Erh TEA CAKE - 2014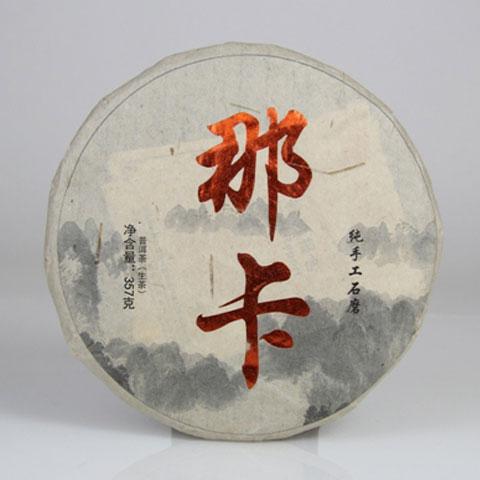 NA KA RAW Pu-Erh TEA CAKE - 2014
Origin: China
Product Weight:
Package Type: Bag
Out of Stock
Description:
那卡 手工普洱生茶 茶饼 2014年
NA KA RAW Pu-Erh TEA CAKE - 2014
This tea has a straightforward, clean, woodsy aroma and an attractive pale-gold colored liquor in the cup. Be careful when steeping this leaf, as over-steeping it can turn this tea into a pithy and bitter beverage.
Naka is a Lahu minority village located at the northern end of Mengsong area, between Menghai and Jinghong. It is a remote area close to the highest peak in Xishuangbanna. The ancient tea trees in this area grow at elevations as high as 5,900 – 6,500 feet. The environment is colder here than in other tea-growing areas of Xishuangbanna, which results in tea trees with slightly smaller leaves and unique aromas.
Sheng Pu-Erh (aka raw Pu'er)  is un-fermented when young but microbial activity on the leaf will allow the tea to slowly ferment overtime when the tea is kept under good storage conditions. Sheng Pu-er can be drunk now or stored for years to allow a slow microbial transformation of the tea into something rich and full. Similar to young wines that will, over time, transform into much more substantial wines, Sheng Pu-er is prized by collectors and tea enthusiasts for this ability to age and improve over time.
The Naka tea harvesting area is located near the Mengsong/Nannuo tea harvesting areas which are populated by Hani people who own a dense concentration of ancient tea trees. They take their tea and the presence of their tea trees to be a connection to their ancestors.