Fresh High Mountain Tie Guan Yin Oolong Tea #1476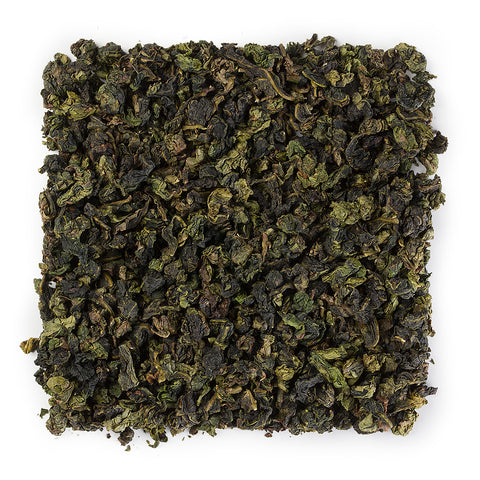 Fresh High Mountain Tie Guan Yin Oolong Tea #1476
Origin: Fujian, China
Product Weight: 4 oz/1 lb
Package Type: Bag
In stock
Description:
品牌Brand:
永合豐 雀石茗茶WHF Twin Birds
产地Origin:
中国 福建 Fujian, China
品名Name:
粒粒香 高山铁观音  Fresh High Mountain Tie Guan Yin
等级Level:
一级 Premium
分类Sort:
乌龙茶 Oolong Tea
保质期Shelf Life:
24 months
香型 Aroma:

清香型 Faint scent

Caffeine Level:
☆☆☆☆
干茶
Body:
外形卷曲,色泽砂绿
Tightly curled into semi-ball, sand-green color
茶汤
Liquor:
茶汤金黄,带兰花香,回甘十足
Smooth and robust with nutty notes and a buttery finish
储存方法
Storage:
常温、阴凉、干燥、可长期保存
Store in airtight, opaque packaging; in cool, dry place
Produced in the world famous Wuyi Mountains of Fujian Province and in the Central Mountains of Taiwan, Oolong tea (also known as Wu-long tea) is a semi-oxidized tea that has many different processing methods. As a result, the infusion may produce a reddish brown, green, or even orange in color. Since oolong teas are semi-fermented, the tea leaves contain a wide variety of polyphenolic compounds that are very beneficial to our body. Oolong has a taste more akin to green tea than to black tea: it lacks the rosy, sweet aroma of black tea but it does not have the stridently grassy vegetal notes that typify green tea. It is commonly brewed to be strong, with a hint of bitterness then leaving a sweet and pleasant aftertaste. Oolong tea is great for the metabolism which helps in weight loss and it enhances the quality of skin and teeth. This Royal Grade Oolong tea has a rich buttery scent to complement its creamy taste and delicate flavors.
| | | |
| --- | --- | --- |
| Brewing Method: | Tea cup | Chinese Gongfu Method |
| Water volume: | 12oz / 355ml | 3.8oz / 110ml |
| Temperature: | 212℉ / 100℃ | 212℉ / 100℃ |
| Tea Quantity: |  2 Teaspoons / 5g Tea | 7g Tea |
| Brewing time:  |  3 - 5 mins |  7 steeps: rinse, 15s, 25s, 35s, 45s, 55s, 75s, 85s |
| | |  Rinse time is around 5 seconds |