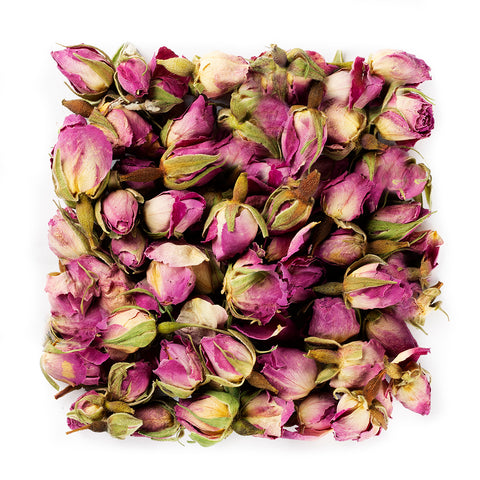 European Rose #1346
Origin: China
Product Weight: 4oz/1lb
Package Type:
In stock
Description:
重瓣保加利亚 天然玫瑰花蕾干花 #1346 
 中医认为,玫瑰花味甘微苦、性温,最明显的功效就是理气解郁、活血散淤和调经止痛。此外,玫瑰花的药性非常温和,能够温养人的心肝血脉,舒发体内郁气,起到镇静、安抚、抗抑郁的功效。
European Rose #1346
These hand-picked rosebuds come from Bulgaria where they are delicately dried to preserve the whole flower. When brewed, they yield a wonderful fragrance and a light, floral, and naturally sweet taste. These rosebuds can be enjoyed when brewed by themselves or lightly sprinkled over light-flavored teas.
Warm rosebud tea is a delightful way to prevent and treat nervous headaches, chest discomforts, and depression.
Traditional Chinese medicine believes that roses have a sweet and slightly bitter taste and warm nature. The most obvious effect is to regulate qi and relieve depression, promote blood circulation and relieve stasis, regulate menstruation and relieve pain. In addition, the medicinal properties of roses are very mild, which can nourish people's hearts, liver, and blood vessels, relax the body's stagnation, and have a calming, soothing, and anti-depressant effect.