Yunnan Mengku 2003 yr Pu'erh Tea#1400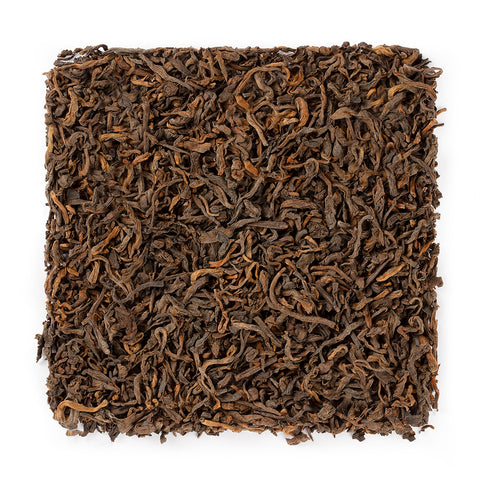 Yunnan Mengku 2003 yr Pu'erh Tea#1400
Origin: Yunnan, China
Product Weight: 4 oz
Package Type:
In stock
Description:
云南勐库2003年特级普洱茶#1400
勐库茶是指以云南勐库云南大叶种新叶为原料,经过传统工艺加工制作而成的普洱茶。这款普洱茶产于2003年,此茶高香、劲扬、味刚,口感丰富饱满,甘甜质厚,茶气强而有力,气足韵长。
Yunnan Mengku 2003 yr Pu'erh Tea#1400
Pu'erh is a fermented tea with a flavor that deepens with age. Quality Pu'erh teas are collected and traded for high prices like fine wine... Generally speaking, Pu'erh can be sweet, bitter, floral, mellow, woody, astringent, sour, earthy, . . . A combination of tastes appears in one single steeping. Bear in mind that the taste also changes as the tea ages. (teasenz.com)
Arbor tea trees are ancient with a complex root system that gives depth to Pu'erh tea's taste and health effects. In China, Pu-erh tea has long been sipped to achieve a variety of health benefits, such as improvements in heart health and reductions in cholesterol levels. It's also said that Pu-erh tea can help promote weight loss, enhance eyesight, stimulate circulation, and soothe hangovers.
| | | |
| --- | --- | --- |
| Brewing Method: | Tea cup |  Chinese Gaiwan |
| Water volume: | 12oz / 355ml | 3.8oz / 110ml |
| Temperature: |  212℉ /100℃ |  212℉ /100℃ |
| Tea Quantity: | 5 g Tea | 7 g Tea |
| Brewing time:  | 1-2 mins | 8 steeps: rinse,10s,15s,20s,25s,35s,45s 60s,90s |
| | |  Rinse time is around 4 seconds |