Zhen Bo Ming Cha 2017 Pu'Erh Raw Tea (357g)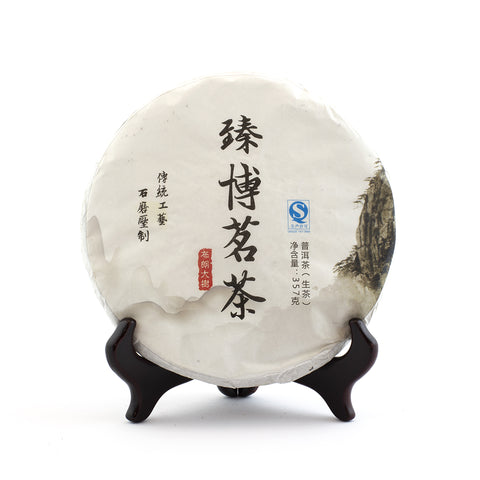 Zhen Bo Ming Cha 2017 Pu'Erh Raw Tea (357g)
Origin: China
Product Weight: 357g
Package Type:
In stock
Description:
臻博茗茶 布朗大树普洱 生茶 茶饼(357克)
配料:云南勐海高山大叶种晒青毛茶
云南 勐海普益茶业有限公司
Zhen Bo Ming Cha 2017 Pu'Erh Raw  Tea (357g)
Pu'erh is a fermented tea with a flavor that deepens with age. Quality Pu'erh teas are collected and traded for high prices like fine wine... Generally speaking, Pu'erh can be sweet, bitter, floral, mellow, woody, astringent, sour, earthy, . . . A combination of tastes appears in one single steeping. Bear in mind that the taste also changes as the tea ages. (teasenz.com)
In China, Pu-erh tea has long been sipped to achieve a variety of health benefits, such as improvements in heart health and reductions in cholesterol levels. It's also said that Pu-erh tea can help promote weight loss, enhance eyesight, stimulate circulation, and soothe hangovers.