Japanese Dried Seaweed Strips Kombu (30g/bag)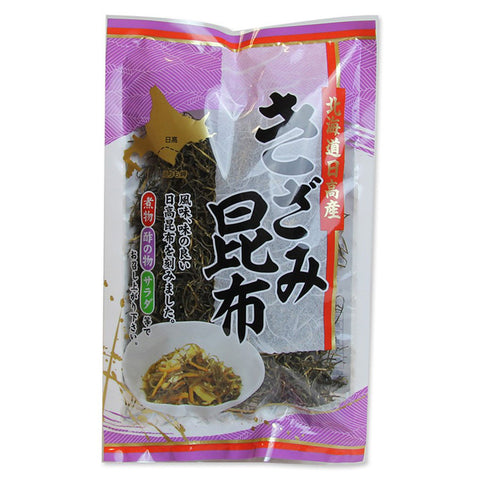 Japanese Dried Seaweed Strips Kombu (30g/bag)
Origin: Hokkaido, Japan
Product Weight: 30g
Package Type: Bag
Out of Stock
Description:
日本 北海道日高 昆布丝(30克/包)
日高昆布也称三石昆布,产自北海道日高沿岸一带的昆布。质地柔软,形状细长,既可以用作炖煮材料,也可以作为家庭用高汤,用途十分广泛。
科学研究表示,昆布含有大量的谷氨酸,正正是鲜味的来源。用来煮高汤,重要性好比粤菜的汤底。既不会抢过主食材的味道,更能带出食材本身的味道。 
Japanese Dried Seaweed Strips Kombu (30g/bag)
Kelp is very common and widely used in East Asian cuisine, especially Japanese cuisine. It is suitable for the performance of food flavor. Put small kelp and the bonito in water, after soaking heat, it can be obtained a tasty Japanese broth.
Hidaka kelp, also called three-stone kelp, is produced from kelp along the coast of Hidaka, Hokkaido. It has a soft texture and a slender shape. It can be used in a stew or as a broth for daily enjoyment. It has a wide range of uses. Scientific research shows that kelp contains quality glutamic acid which is the source of umami flavor. It is used to make stock, which is as important as the soup base of Cantonese cuisine. It will not overpower the taste of the main ingredients but will bring out the taste of the ingredients themselves.