American Ginseng Half Wild Half Short-L #31-36 (8 oz/box) BOGO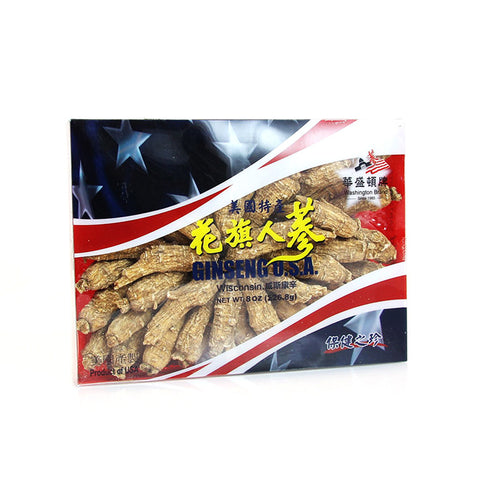 American Ginseng Half Wild Half Short-L #31-36 (8 oz/box) BOGO
Origin: Wisconsin, U.S.
Product Weight: 8 oz
Package Type: box
In stock
Description:
永合豐 华盛顿牌 美国威州花旗参 半野生 短支L #31-36(8 oz/盒)
American ginseng (Panax ginseng), sweet and cool, it clears inner heat, nourishes the lungs and Yin. American ginseng is tonic and nourishing, has a very high health value, suitable for all ages and all seasons. It helps refreshing, regulates the balance of physiological changes, it also improves immunity if long-term use. Our Washington Brand American Ginseng (panax quinquefolius) has been carefully selected, processed and packaged for your enjoyment from what is prized as one of the highest valued ginsengs in the world. They are 100% from Wisconsin, U.S.A. 
Class : Large Round
Size : 31~36 pcs/box